Rife Sales Rep Caddy
An actual caddy in golf is the person who carries a player's bag and clubs, and gives insightful advice and moral support. A good caddy is aware of the challenges and obstacles of the golf course being played, along with the best strategy in playing it. This includes knowing overall yardage, pin placements and club selection. This page is designed to help Rife Sales Reps in a similar way by giving insight, support, information, and advice to them.
Additional Information on page - Scroll down to view information
-Sales Rep Paperwork -Demo Day Information -Rife RA Procedure -Putter Request Form Procedure -Roll Grove Technology -Switchback Technology -Rife Mid-Size Grip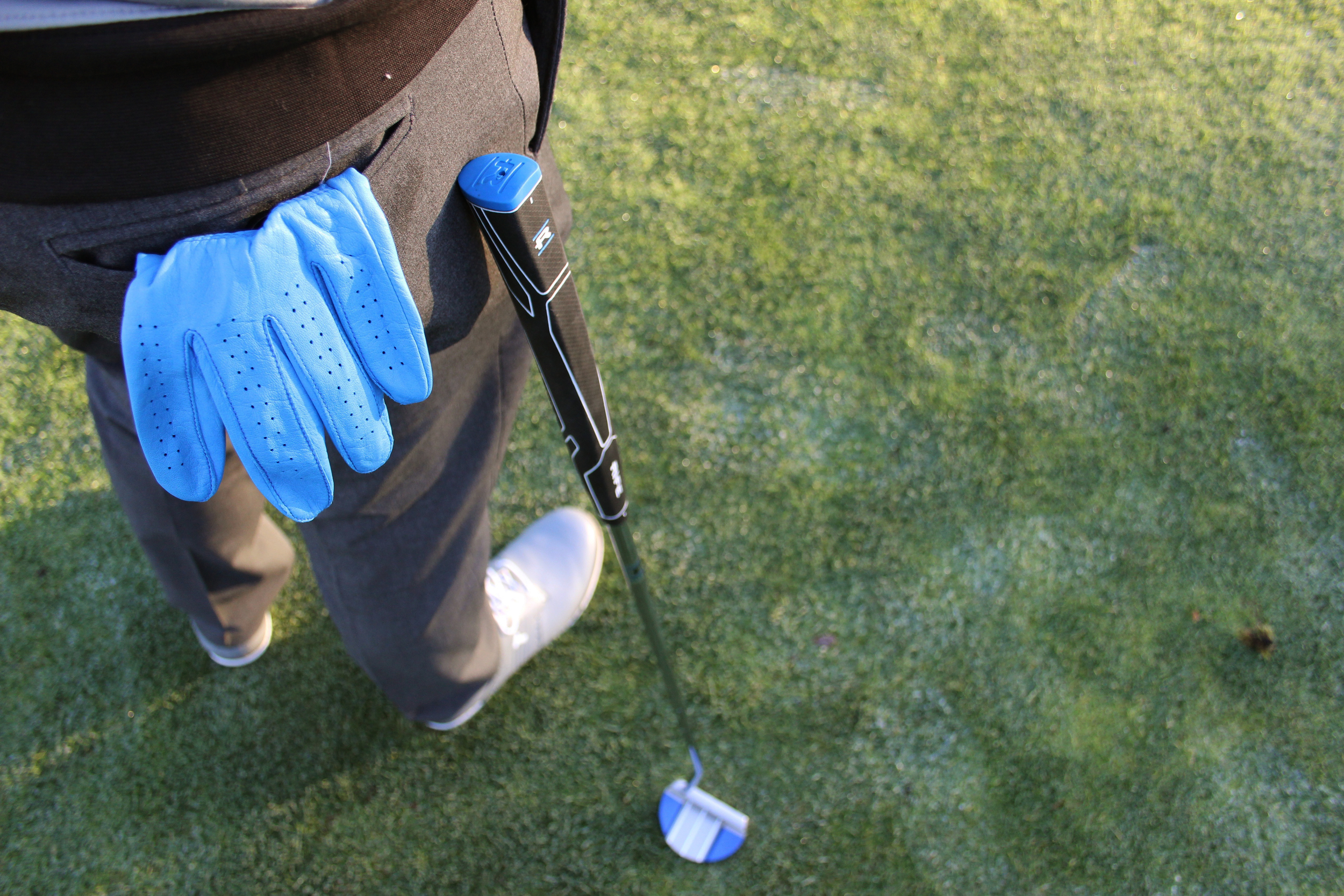 Demo Day Information
1. All Demo Day forms must be submitted via below web form link by the 2nd of the following month..
a. Rife Demo Day Reimbursement Form
2. Reminder:
a. Demo Days are for customers that already have our product in their store. Demo Day reimbursement will not be paid out for "New Customers" that have not already purchased product.
b. You are authorized to do 5 demo days a month, if more are needed approval is required. If you have chain stores that require Rife to do Demo Days monthly/quarterly you will more likely be authorized to do 8 those months.
c. Each demo day must be a minimum of 3.5 hours
d. You must sign into the stores "vendor book".
e. You will be reimbursed $50.00 for every demo day you do.
f. Provide dates, times, and locations of all Demo Days you are going to do a month in advance, so we can help promote the Demo Days.
Rife Return/Repair Authorization Procedure
The Return/Repair Authorization (RA) is used when a customer needs to return, exchange, or repair a product that they have purchased from Rife.
1. An RA # is required before any product is shipped to Rife.
2. RA # is assigned by contacting Customer Service at (425) 747-2881 or email customerservice@rifegolf.com. A RA form will be sent to the customer as well.
3. Sales Reps are NOT to pick up product or exchange product with Sales Reps samples.
4. All non-defective returns must be complete, unused, and in new condition. If product is not in new condition or is not complete a full credit/refund for product will not be issued. Amount of credit/refund is determined by the Rife corporate office. For example, $10 will be deducted from the credit/refund for a missing head cover.
5. Products that have been custom or modified from the original Rife product are not eligible for a credit/refund.
6. Shipping cost for defective product will be paid by Rife. Rife corporate office will send a Pre-Paid shipping label to customer after RA # was been issued.
7. Shipping cost for all other returns will be paid by customer.
Putter Request Form
The Putter Request Form is a helpful tool to evaluate what putters need to be ordered by a store. The form is not used to replace the Rife Order Form or an official Purchase Order, but to help decide what putters should be put on the order form or PO.
New Store or New model store does not currently stock
1. Store Manager and Sales Rep fill out Putter Request Form on what putter(s) they have decided to carry or tryout in the store
2. Approved Putter Request Form is emailed to Grant Wilson and Herb Schmidt
3. Grant approves and sets up max levels for store and creates PO
4. PO is submitted to Rife for Fulfillment
Store out of stock of putter(s)
1. Sales Rep fills out the Putter Request Form to see what putter(s) the store is out of stock of
2. Manager or Assistant Manager runs Auto PO. The system will figure out what is already on a PO and what needs to be ordered to get back to par.
3. Auto PO is submitted for fulfillment
Rife Roll Grove Technology
The Roll Grooves you find on each Rife model are engineered to start every putt with top spin. This eliminates the skipping and skidding created by traditional putters, creating a more consistent and accurate roll on every stroke.
Switchback Technology
The Switchback Series innovative design with interchangeable weights off the bumpers of the toe and heel offers more customization than ever. Change the weighting of the head, generate face balance, or toe hang and even modify the color.
Switchback One:
Blade putter
Plumbers Neck
Blue 5 gram weights making head weight 350 grams
Silver 20 gram weights making head weight 380 grams
Available in Left Hand - LH and RH weights are not interchangeable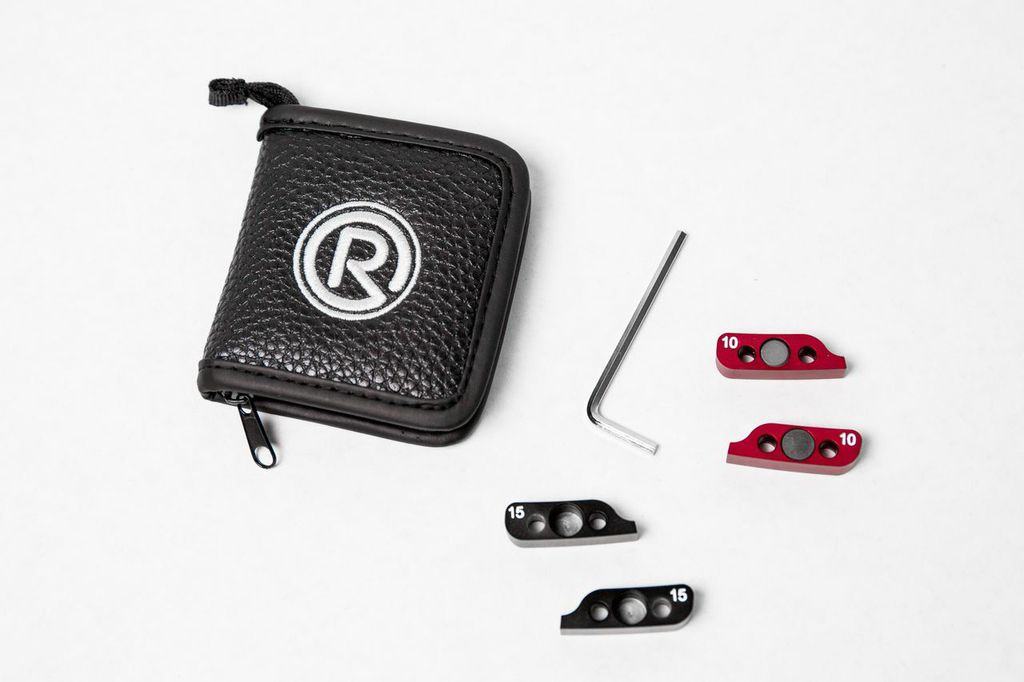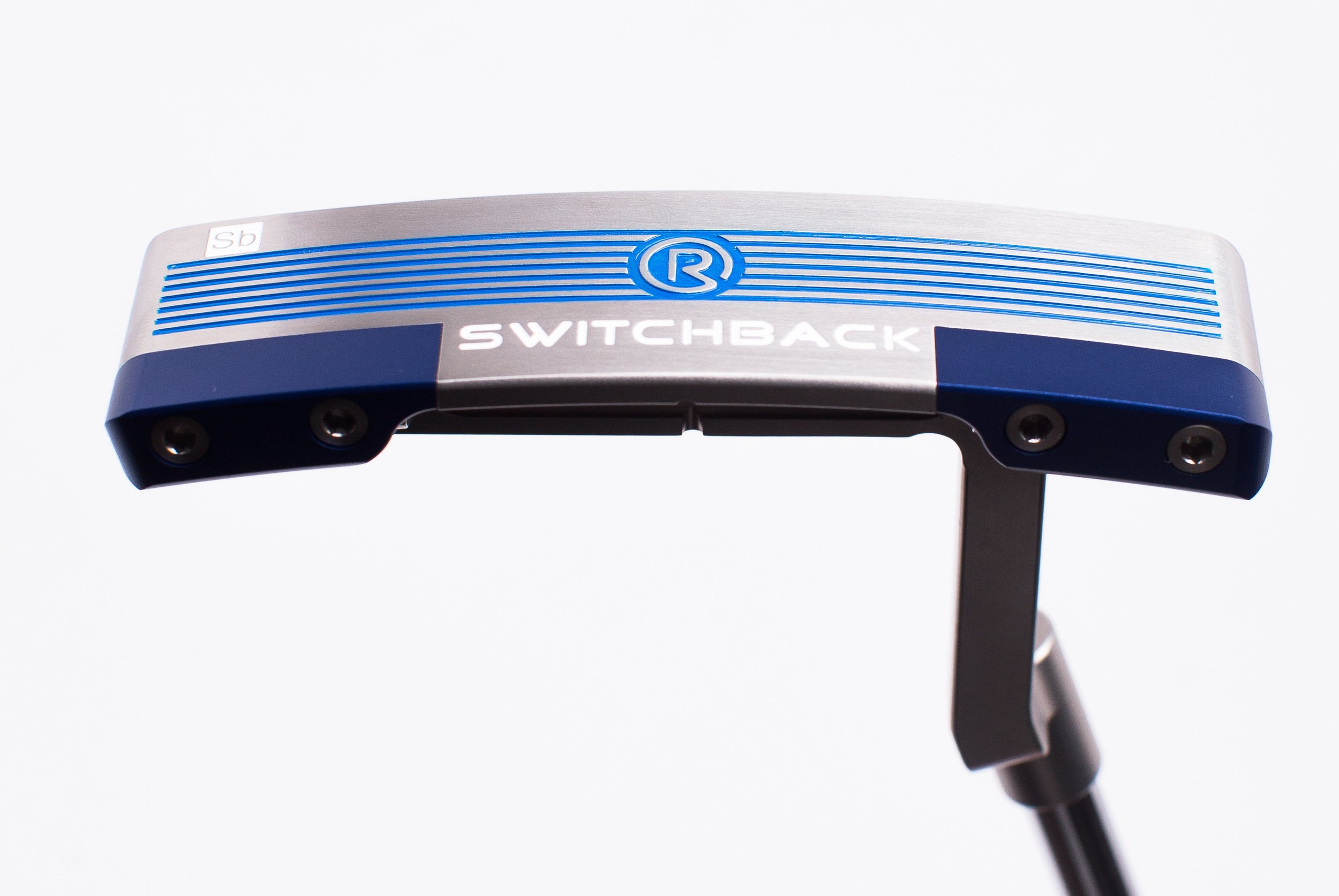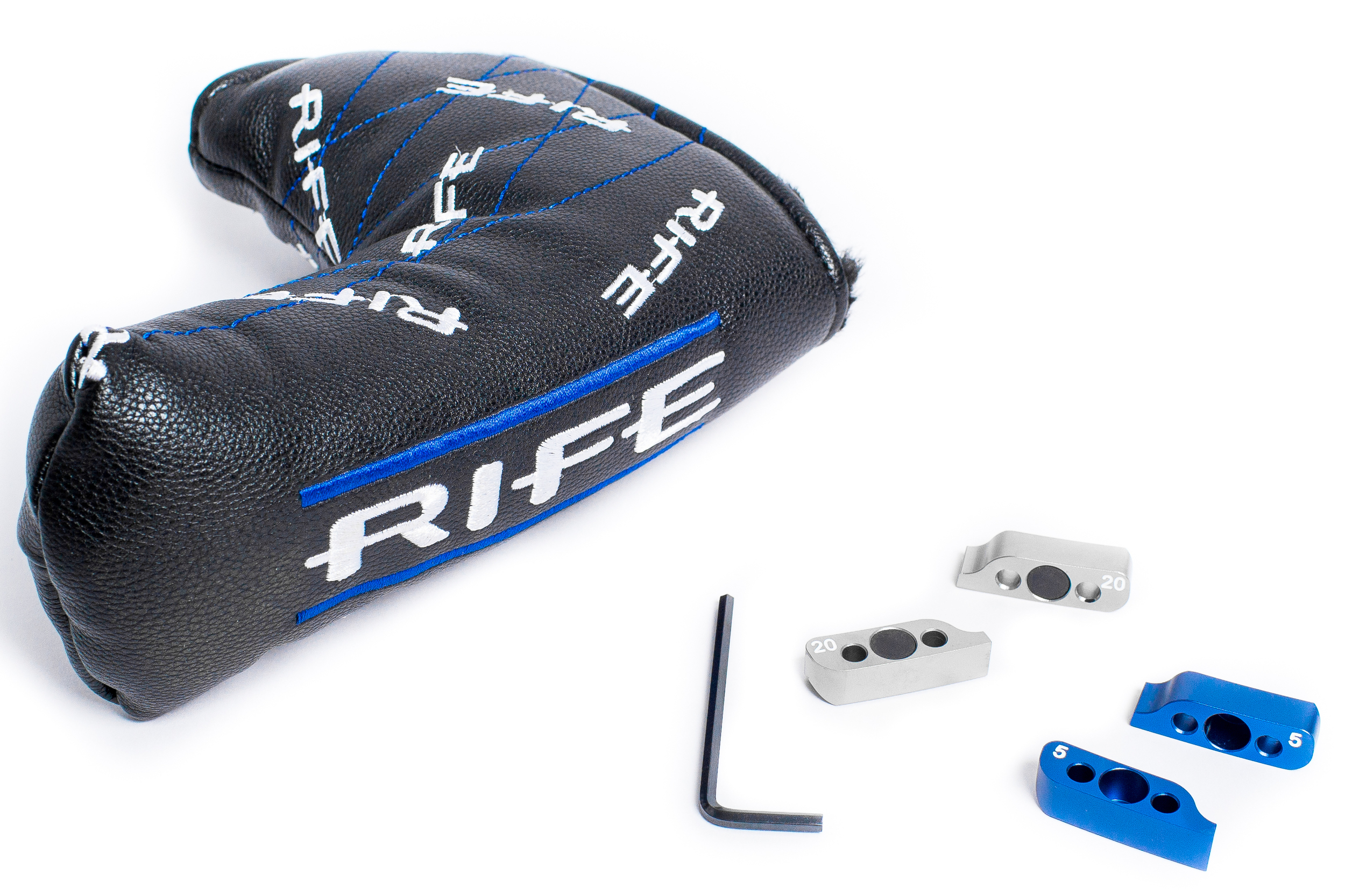 Switchback Two:
Blade putter
Slant Neck
Blue 5 gram weights making head weight 350 grams
Silver 20 gram weights making head weight 380 grams
Switchback Weight Kit:
Only for RH Switchback One and Two
Red 10 gram weights making head weight 360 grams
Black 15 gram weights making head weight 370 grams
Switchback XL:
Mid-Mallet
Heel Shaft
Blue 10 gram weights making head weight 375 grams
Silver 30 gram weights making head weight 415 grams
Switchback Mallet:
Mallet
Heel Shaft
Blue 20 gram weights making head weight 355 grams
Black 30 gram weights making head weight 375 grams
Rife Mid-Size Grip
Our new Mid-Size grip is textured and made out of PTE (Thermoplastic Elastomer polymer blend of plastic and rubber).
10.5 inches in length
1.0 inches in diameter
Black with Blue cap is on Switchback Series
Red with Black cap is on Italian Series